New Touch Screen Technology Is Changing Retail
Customer interface has always been an important part of retail. Making sure shoppers are able to purchase the goods they need in a way that is convenient for them is vital to keeping your business thriving, and up until recently the way most businesses interacted with their customers was through sales personnel. As technological changes drive new ways of navigating retail, however, delivering customer-oriented service sometimes now means taking service staff out of the equation.
The success of early customer service kiosks like ATMs proved that when it comes to some things, convenience and efficiency are more important to customers than human interaction. As countless businesses have learned in the past decade, shoppers are happy to purchase everything from fast food and groceries to train tickets from an electronic kiosk, so long as it is well designed and intuitive to navigate. This in turn is opening up exciting new frontiers for designers to build a more efficient, user-friendly world through automated customer service.
There is no question that improvements in touch screen technology have played an important role in making this shift to a new customer service model possible, which is why developers of new automated customer service applications need to source the highest quality screens for their products. Touch screens are a specialized technology, and if you want your products to deliver the best performance possible, it is important to use the right touch screen for the job. But regardless of what your particular needs are, there are A D Metro touch screens designed to fit the job, which is why you should get in touch with us to discuss your touch screen needs today.
A D Metro touch screens are used by millions of people around the world every day, and whether you are looking for high quality touch screen solutions for handheld electronic devices, kiosks, or control panel applications A D Metro can help you find the right screen for your needs. We offer a range of different touch screen technologies, from the popular Projected Capacitive (PCAP) screens found in smartphones to standard resistive screens and surface acoustic wave (SAW) screens.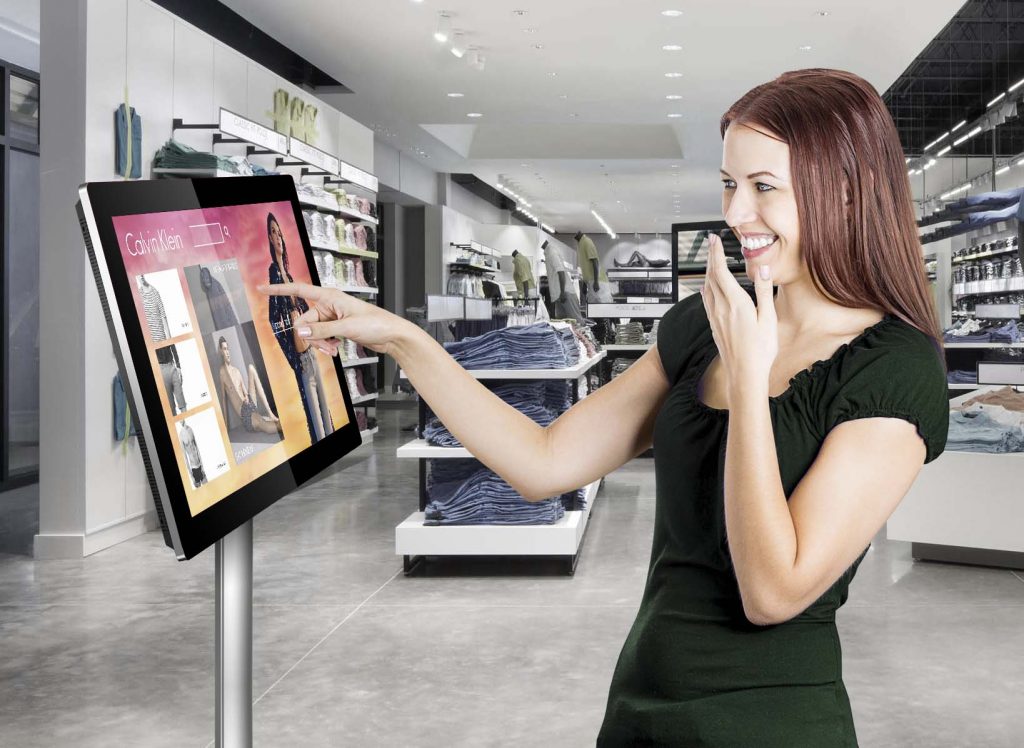 Since they were first developed in the 1960s, touch screens have been a constantly evolving technology, and at A D Metro we are committed to constantly pushing the envelope. We are an industry leader in ruggedized touch screen technology, and our ULTRA Resistive touch screen is the most durable in the industry, and perfect for use in heavy industry, military, and aerospace applications where screens need to provide superior performance in even the most demanding circumstances.
If you are looking for a touch screen provider who can ensure your products are equipped with the best screens on the market, give us a call and we can help you find customized solutions that are guaranteed to keep your customers happy. We specialize in optical enhancements, strengthened substrates to help screens withstand heavy impact, mullion heaters for use in situations of extreme cold, electromagnetic interference shielding, and cosmetic customizations to help screens blend more seamless with your product.
Finding a touch screen that works for your product is an essential part of making sure your customers have the most intuitive and user-friendly experience possible. With so many different technologies available, sourcing your touch screens from a provider who understands the pros and cons of different options and can advise you on the right one for your purposes is important, which is why you should get in touch with A D Metro to learn more about our high quality touch screens today.