Buyers Guide
Looking for a touch screen solution for a new project or for an alternative supplier, ask the experts at A D Metro.
Buyers Guide to Touch Screen Procurement
Selecting the right touch screen manufacturer can be as important as selecting the touch screen itself.
Touch screens have become the preferred user interface for many applications and the touch screen's performance is critical to the customers' experience. Any touch screen's performance is a function of its technology characteristics and integration, in the context of the application's requirements and operating environment. To address the needs of diverse applications there is a range of touch screen technologies, each with extensive options, although none universally ideal for every application, and almost every touch screen is a customized solution. So as a critical component of many applications, the design engineer's challenge is to select the appropriate touch screen technology and options for the application and ensure it is correctly integrated; while purchasing managers ensure that the supply chain is aligned with operational objectives. A touch screen manufacturer and supplier who can offer a broad line of available technologies can advise on the appropriate solution, its integration into the application, offer customization options and flexible manufacturing to align with supply chain logistics. So selecting the appropriate touch screen supplier can be as important an aspect of procurement as the purchase of the touch screen itself.
View our products
Check out our touch screen technologies.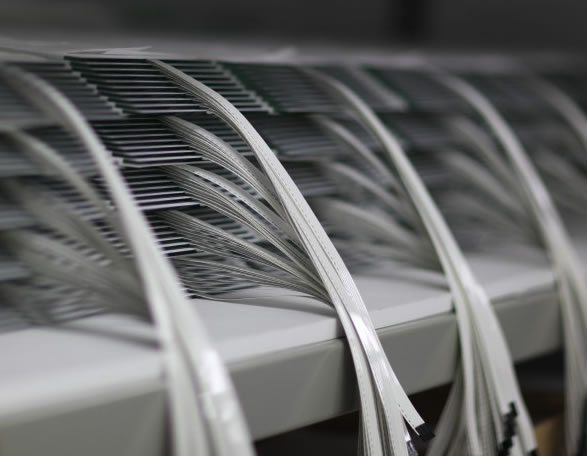 At A D Metro we leverage our industry experience to assist our customers with product selection, design, integration, flexibility manufacturing and technical support.
A D Metro is a Canadian company who designs, manufactures and supplies innovative solutions in touch screen technology for system integrators, OEMs and resellers. We offer decades of industry experience, a broad range of touch screen sizes, technologies, flexible custom manufacturing and technical support for product integration. A D Metro's innovative PCAP (Projected Capacitive) touch screen solutions offer accelerated time to market with lower NRE's and MOQ's. Our patented ULTRA Resistive is the industry's most durable resistive touch screen sensor available. Check out our line of touch screen product technologies that are used in a broad range of applications and market verticals.
The A D Metro Advantage:
Competitive pricing.
Decades of experience built-in to our designs and production processes.
Diverse portfolio of touch screen technology solutions.
Wide range of competitive commercial-off-the-shelf solutions.
Custom design capabilities.
Flexible North American based manufacturing and supply chain logistics.
Technical support for touch screen integration.
ISO9001 certified.
With its broad range of solutions in touch screen technology, custom design services, flexible manufacturing and ability to integrate with supply chain logistics, A D Metro is the preferred supplier to many OEM's and system integrators. When looking for a competitive source of touch screen solutions consider A D Metro as an alternative to 3M, Elo Touch, Touch International, Zytronic and others.
Ask the touch screen experts at A D Metro