Tough Conditions Require Tough Touch Screens
Touch screens are used everywhere, by everyone, and that includes environments that aren't friendly to the technology. They're not just used in smartphones, computers, or gaming consoles. They're used by couriers, telecommunications technicians, repair and operations, manufacturers, and warehouse and transportation workers. They're used in outdoor ATMs and kiosks. A large number of applications that use touch screens need to be built tough enough to withstand anything the climate, work, or an industrial environment can throw at them.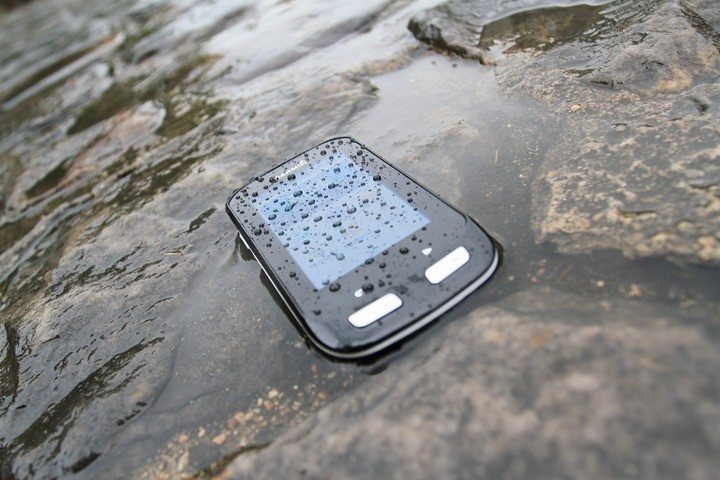 Resistive touch screens once made up the majority of the touch screen market, but they were limited in what they could do for increasingly rich digital content. Resistive touch screens rely on contact between two layers of glass for the sensor to register touch. Capacitive touch screens enabled multi-touch because sensors picked up the electromagnetic charge of fingertips. With the introduction of smartphones, capacitive touch screens quickly became the most common type of screen. Today, resistive touch screens and our own patented ULTRA resistive touch screen remain the favourite touchscreens for the industrial market and a wide range of rugged applications.
That's because our ULTRA resistive touch screen goes beyond the typical limitations of resistive touch screens. Its surface is made out of borosilicate glass, which makes it resistant to scratches and chemicals, and waterproof. That extends the types of environments where industrial PDAs and kiosks using A D Metro touch screens can be used. It can be operated by stylus, finger, or gloved finger, and it can be operated even if it's been covered in a contaminant, including oil, grease, dirt, food, or water – making it usable in the rain. The ULTRA resistive touch screen is unique to A D Metro, so if you're a manufacturer or system integrator who needs touch screens fit for rugged applications or outdoor use, contact us today.
In addition to the ULTRA resistive touch screen, our standard resistive touch screens are also widely used in industrial PDAs for supply chain management, couriers, telecommunications technicians, and more. Companies that use touch screen PDAs in retail environments and in supply chain have more access to data, consumer trends, and control over shipping and warehousing. Just-in-time delivery can dramatically reduce supply chain costs, but the technology that allows these companies to closely monitor and control their supply chain requires tough PDAs.
For couriers, a tough touch screen is a must-have. They work in all kinds of weather from the rain and snow to sub-zero days when other touch screens start to break down. They need their technology to work to collect signatures and keep track of orders. The tools they use are also signed by stylus thousands of times in their lifespan and they need to be built to withstand that kind of use.
For touch screens that can stand up to the weather, chemicals, sparks, scratches, vandalism, EMI immunity, and extreme temperatures, you need A D Metro. Not only are our touch screens built for tough conditions, we provide top quality analysis and design, prototyping, and measuring. The ULTRA resistive touch screens have been tested to 200 million operations. You won't find higher quality technology anywhere else.