Touch Screen Kiosks Are Revolutionizing Retail
Since touch screen retail kiosks first started to appear in grocery stores and fast food chains across North America, they have been heralded as the future of retail. With restaurants, shops, and vendors of all kinds facing growing competition from online sales giants like Amazon and mandated minimum wage increases in some jurisdictions, many businesses are turning to kiosks as a way of keeping costs down. At their best, kiosks combine intuitive programming and the latest technology to create a seamless, customer-oriented shopping experience.
Retail kiosks often see use by hundreds if not thousands of people per day, however, and in order to be effective, they need to be tough. This is why A D Metro has been providing resilient, high quality touch screens for use in a range of different industries since 1993. A D Metro touchscreens are used by millions of people worldwide every day, and whether you are looking to upgrade your current screen provider or explore new touch screen applications, A D Metro has a solution that can work for you.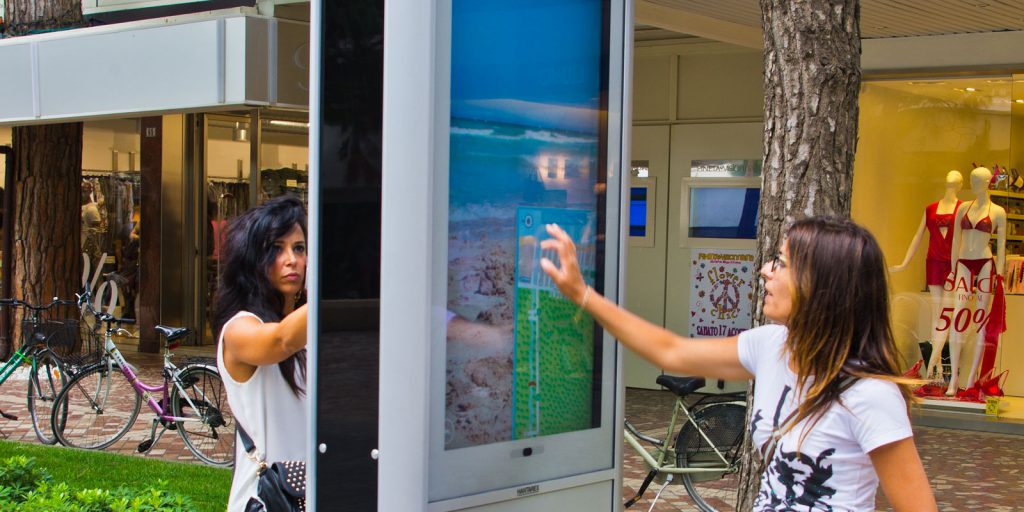 Customer Service That Meets Customer Needs
The success of a self-service kiosk is rooted in its ability to offer the kind of service customers are looking for. There are many retail situations in which people still value human contact — when buying a suit or a car, for example — but when it comes to getting money out of the bank, purchasing a snack, or picking up groceries, many shoppers actually prefer a speedy and anonymous option.
As touch screen technology continues to develop, the sophistication of kiosks and range of uses to which they can be put will expand as well. Some industry watchers project that by 2023 the industry will be worth $30.5 billion globally, and for retail businesses this represents both a challenge and an opportunity. Those who are able to incorporate kiosks into their own business model can put themselves ahead of the curve, which is why you should get in touch to find out how our touch screens can help you meet your customers' needs.
In addition to standard industry technologies like projected capacitive and standard resistive screens, A D Metro is developing innovative touch screen products like the ULTRA Resistive screen, the most durable, rugged, and economical resistive touch screen sensor on the market today. The ULTRA Resistive is ideal for use in a range of different environmental conditions. Not only can it perform in extremes of heat and cold, it is also scratch-resistant, impervious to water and chemicals, and can be operated using gloves.
Other Service Applications
Retail is only one of several public-facing industries where PCAP screens are providing innovative solutions to issues of customer service. Changes in various markets that use touch screen technology are making it more feasible than ever to use sophisticated multi-touch screens to respond to a range of different needs. While retail businesses are using kiosks as a way of cutting down on payroll costs and provide customers with a faster, more efficient shopping experience, they are also being used to great effect in healthcare and transport.
Even a decade ago airports needed to employ large numbers of staff to process every traveller checking in, but since self-service kiosks were widely adopted in airports around the world, they have reduced wait times and improved security by allowing travellers to enter their information and print their boarding passes independently.
Self-check in kiosks have likewise changed how hospitals manage information flow, with one of the most significant benefits being the protection of patient privacy. Patients can now register on their own terms using electronic consoles equipped with PCAP screens. In addition to taking some of the pressure off hospital staff, this has the added benefit of increasing patient privacy, and decreasing the likelihood of privacy complaints directed at healthcare providers.
Developments in touch screen technology over the past twenty-five years have led to massive progress in how we interface with electronics. Give us a call and find out how A D Metro can help you take advantage of the kiosk revolution by providing touch screen solutions that fit your needs.