Touch Screen Controllers
A Complete Range of Touch Screen Controller Solutions
A D Metro offers a complete line of controllers for its touch screen sensors with software driver support for most major operating systems. Our customers often prefer to source their touch screen sensors with matching control boards for assured compatibility and technical support from one supplier.
Our controllers are field proven over many years with users around the world, deployed in harsh environments and in mission critical equipment.
Our Controller Board Features and Benefits:
Discrete compact controller circuit boards
Major OS compatibility: Windows, Linux, Mac OS, QNX etc
Multiple cable and integration options
USB and RS-232 interface options
RoHS, FCC and CE compliance
For applications requiring embedded controllers on motherboards, our touch sensors use industry standard interfaces and work with many of the controllers available on the market.
UNIVERSAL RESISTIVE TOUCH SCREEN
The A D Metro Universal Resistive Touch Screen Controller Board offers a high performance, low cost, controller for 4-, 8- and 5-wire resistive touch screen sensors. It supports a USB or RS-232 interface. Reporting 150 points per second the controller offers the high performance required for signature capture.
USB HID compatibility provides broad OS compatibility, with HID-Mouse and HID-Digitizer operating modes. The USB HID compatibility and available development utilities makes this an easy-to-integrate solution that simplifies product development and accelerates time to market.
Key Benefits & Features:
5- & 4-/8-wire sensor compatibility
High performance (150 reported points/sec)
USB or RS232 interfaces
USB HID compatibility with many major OS
USB power (option)
Low power – power saving sleep mode
RoHS Compliant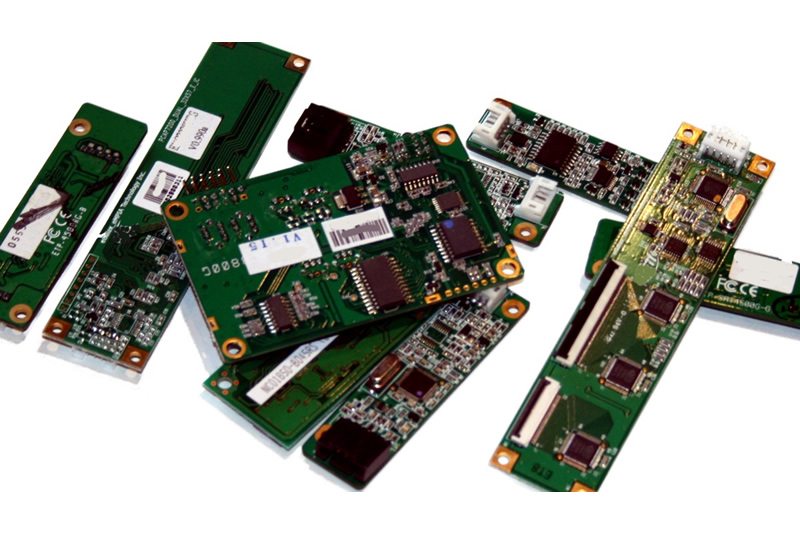 TWO-TOUCH 5-WIRE RESISTIVE TOUCH
Our recently-developed (patent pending) two-touch resistive touch screen controller works with standard 5-wire resistive sensors. It delivers two-touch capability demanded by today's GUIs in applications facing the demanding environments that only resistive touch sensors can endure.
The board design is dimensionally identical to many common single touch resistive controllers. As well, the connectors used are compatible with our current line of single touch resistive controllers to allow for a seamless and easy conversion to our new two-touch controller.
Key Benefits & Features:
5-Wire Resistive Touch Sensor Compatible
2-Touch
USB2.0 Operation
USB Power
Screen Sizes Currently Available: 15" and 12.1" (4:3)
Glove, Stylus & Finger Compatible
Negligible RF Emissions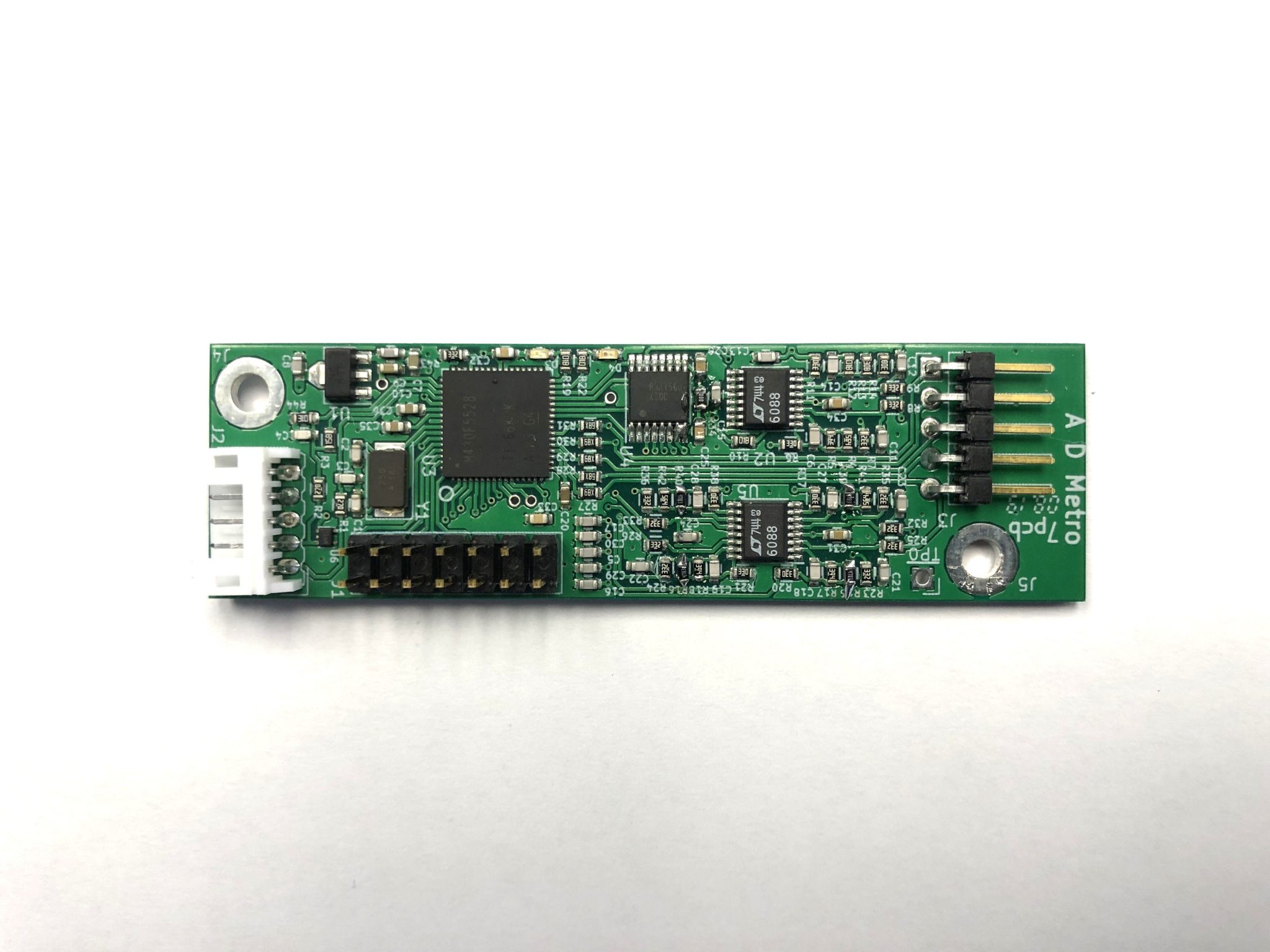 ADAPTIVE PROJECTED CAPACITIVE ARGON
A D Metro's industry leading ARGON PCAP controller detects and
automatically adapts to a wide range of off-the-shelf sensor sizes, formats
and cover glasses.
A built-in configuration utility offers adjustment of orientation, touch
sensitivity and maximum concurrent touches. This is particularly useful for
embedded applications.
Key Benefits & Features:
ARGON Projected Capacitive (PCAP) controller automatically senses and adapts to sensors from 7" to 24"
1 to 10-Point Multi-touch
Finger and Light Glove Operation
Broad OS Compatibility
USB (HID), I2C and RS232 interfaces
USB security filtering
No tuning software needed
Reduced NRE & Inventory
Accelerated Time to Market
Backward compatible with previous models of A D Metro's controllers.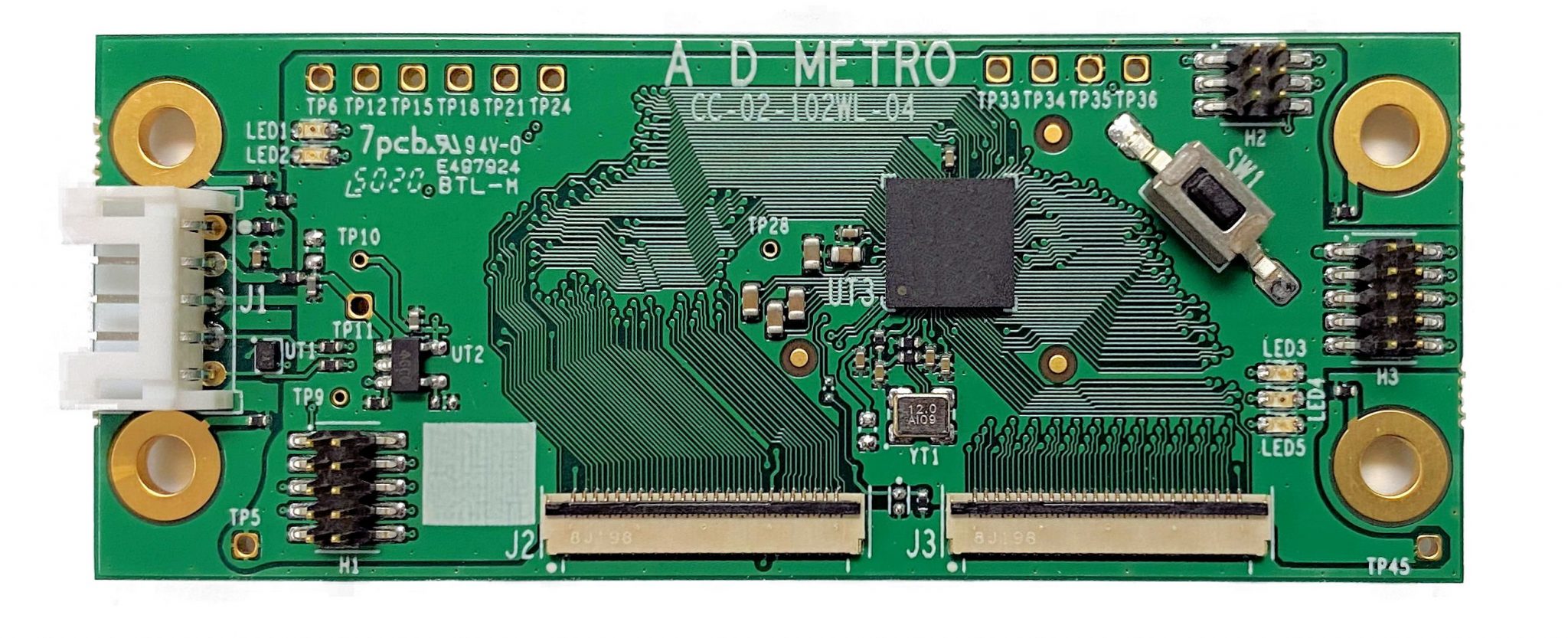 Ask the touch screen experts at A D Metro