Digital Signage And Kiosks Boost Christmas Sales
The Christmas season is ramping up for retailers everywhere and everyone is launching comprehensive marketing strategies on the airwaves, online, in malls, and on Main Streets. Christmas shopping season is a key time for retailers who depend on robust sales from Black Friday to Boxing Day, and the stakes are high. Even while the crowds are at their thickest in malls and on downtown shopping streets, the competition for shoppers' attention is fierce and retailers will need to come up with an effective strategy for getting their attention and maintaining a high quality customer experience in store.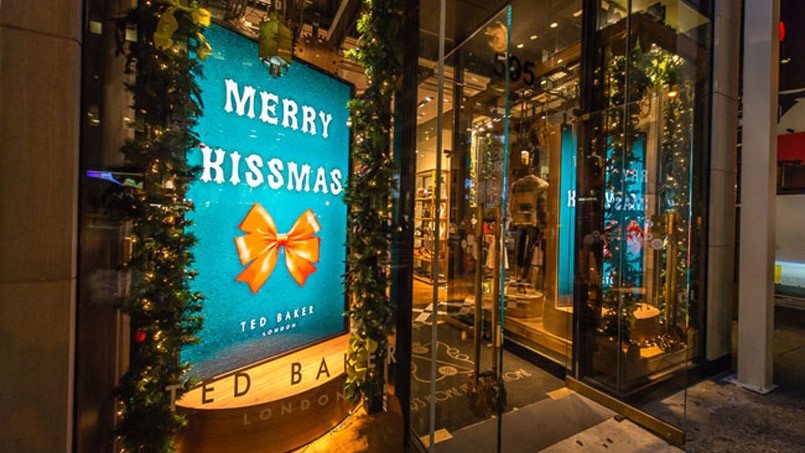 As touch screen manufacturers, at A D Metro we build touch screens for digital signage, retail kiosks, PoS terminals, and many retail applications. You can always visit us for capacitive touch screen information and ask how we can become your touch screen supplier. Retailers are increasingly using digital signage to catch shoppers' attention and improve their in-store experience as competition from web stores (even their own) demands improvements at brick-and-mortar locations. Leading marketers agree that in the age of online shopping, the store is becoming just as much as a brand identifier as a place to make sales. Digital signage keeps your brand contemporary and novel. With Christmas around the corner, consider how digital signage built with touchscreens from A D Metro can help your retail business.
Catch Shoppers' Attention
Videos catch people's attention, especially on the street or in malls. During the busy Christmas shopping period, downtowns and malls are full of people, food stalls, and all the sights, smells, and sounds of busy shopping areas. A compelling, visually attractive video ad that appeals to lifestyle branding is more effective than motionless posters or signs. Holiday-themed content is a great idea to appeal to Christmas shoppers, too.
Digital Displays Reduce Stress
Getting shoppers into your store is only half the battle; keeping them there long enough to find the perfect gift and make a purchase is the other half. Between bigger crowds and a staff stretched by all the customers, plus shopping fatigue, creating a pleasant customer experience is harder than ever during Christmas. One of the biggest stressors: lines at the cash. Digital displays can help with stress and unease – it's a great opportunity to display entertaining and informative branding content.
Self-Serve Kiosks Reduce Lines
Lines are one of the leading stress factors during the Christmas shopping period, and retailers do everything they can to keep them down. However, labor costs and space put a limit to how much they can effectively reduce wait times. That's why so many retailers are making the move to self-serve kiosks and other touch screen products that improve service. They reduce lines and improve the customer experience, especially when you take staff previously stuck behind the counter and put them on the shop floor.
A D Metro designs and builds resistive and capacitive touch screens for manufacturers and system integrators of retail applications. Talk to us