Peak shopping season is here, and that means it's also peak shipping season. While the global supply chain is always something of a wonder, in the months before Christmas, it becomes a true behemoth. Millions of tonnes of consumer goods are shipped by truck, train, plane, and ship, stored in warehouses and delivered to big box stores, malls, and front doors across the globe – and it all better be there by December 24th. It almost makes Santa Claus's job look easy, but what Old Saint Nick doesn't have is the technology modern supply chain management uses to keep track of it all.
The numbers are staggering; several years ago, Amazon reported that it sold 426 items per second on Cyber Monday, for a total of 36.8 million products. In 2016, UPS shipped over 700 million packages between Black Friday and Christmas, while FedEx shipped over 325 million. Add the shipping and warehousing of products headed to stores and malls across the continent, and you're looking at an impressive logistical feat that involves tens of millions of square feet of warehouse, tens of thousands of employees, jets, trucks, and more.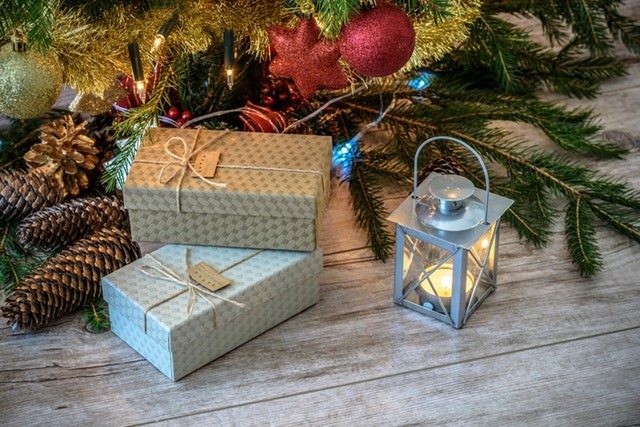 So how do supply chains keep track of hundreds of millions of packages and products to deliver them on time? One of the core tools used by warehouse workers, drivers, and couriers is the mobile computer or industrial PDA. Mobile computers make inventory tracking and data collection easy, giving consumers' peace of mind when they know where their packages are and helping supply chain managers see the big picture, identify problems and bottlenecks, and improve the efficient delivery of packages throughout the system.
Industrial mobile computers don't just use the latest resistive touchscreen technology to bring better displays and convenience to supply chain workers, they're also tough. Any mobile computer used in industrial and warehouse environments needs to be built to the task, which is one area of our expertise here at A D Metro. Resistive touchscreens need to stand up to dust, contamination, impact, and more. Devices need to be light weight, low cost, and use low power to be useful in shipping and warehousing, while the need to be operated by finger or stylus means touchscreens are non-negotiable.
As a touchscreen manufacturer, it's our job to supply mobile computer manufacturers with touchscreens that are made to handle the rugged demands of supply chain. The resistive touchscreens we manufacture at A D Metro are low cost and durable. They have immunity to EMI, low power consumption, and they are resistant to contamination, which means they're suitable for a wide range of applications, from industrial to military. If you're a manufacturer of supply chain technology, you can contact us to learn more about low cost resistive touchscreens and how we can integrate this technology into your product line.
Touchscreens are an integral part of bringing Christmas packages to your door on time. With hundreds of millions of packages shipped every holiday season, touchscreens in mobile computers help companies treat each one like the gift under the tree it's bound to become. At A D Metro, we're proud to supply such an important technology to such an important industry. Find out more about our resistive touchscreen solutions today.