Can Touchscreen Kiosks Hold Up To Black Friday Chaos?
The cornucopias are in the display windows and there are turkeys on the grocery store shelves. Thanksgiving is on its way, and with it comes Black Friday, the biggest shopping day in the USA. Shoppers wait all year for steep discounts and bargains for their holiday shopping, with electronics, fashion, appliances, furniture, and entertainment among some of the most popular consumer goods. But Black Friday is also known for bringing chaos to malls and big box stores across the States, and increasingly overseas. Every year, there are reports of stores wrecked by crowds, stampedes, and even fatal violence.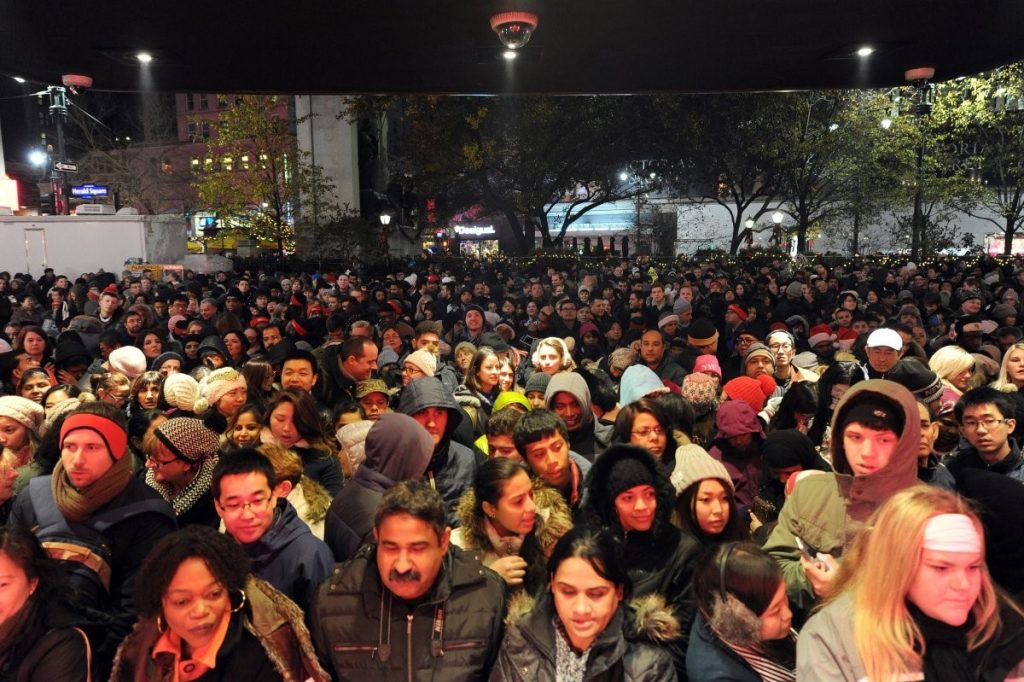 Despite increased security measures, massive crowds remain a big concern for retailers, whether they're worried about unruly behavior or just how well they can keep up with demand. The retail environment has changed in recent years, with more and more stores turning to retail kiosks to help consumers buy and find the products they want. It's proven to be a successful move, allowing retailers to redeploy staff onto the floor to focus on customer experience, save on labor costs, and improve sales.
But can touch screen retail kiosks handle the Black Friday crowds; only in the last year have major retailers with big Black Friday crowds like Wal-Mart and Target made big pushes to incorporate more self-check outs in their stores. On one hand, touch screen retails kiosks are proven to reduce waiting times in lines, which may be able to improve customer experiences in stores typically overwhelmed by Black Friday business. With the right security measures and staff to monitor self-checkouts, they have the potential to transform Black Friday experiences.
How will touch screens hold up when Black Friday crowds get out of hand and a stampede or violence breaks out? At A D Metro, we build touch screens that are designed to handle the worst, and we know what our touch screens can handle. Anytime resistive or capacitive touchscreen applications are used in a public setting, they should be built to withstand use and abuse. A D Metro touch screens are some of the toughest available, strengthened by high-quality, two-layer glass, enhanced glass thickness, and enhanced substrates.
Outdoor use or unmonitored use demands touch screens that can hold up to vandalism, weather, extreme winter and summer temperatures, and more. We use our unique weatherproof ULTRA resistive touch screen technology in outdoor kiosk and digital signage applications where the touch screen is exposed to rain, snow, sleet, and vandalism. Retail kiosks, ATMs, and digital signage are valuable technology, but replacement costs can make them impractical. That's why our design team at A D Metro is committed to building stronger touch screens. Whether or not touch screen retail kiosks will stand up to rowdy Black Friday crowds isn't a matter of security, it's the strength of the touch screens used. If you're building self-checkout solutions for retailers, consider A D Metro as your touch screen supplier.