Over the past decade, self-serve kiosks have become standard technology in airports. They've helped airports save money by reducing staff and improved line ups for ticketing and check-ins. They're even being implemented as part of border crossings at airports. Transportation hubs of all kinds are now catching up, from train stations to bus terminals. Public transportation systems are rolling out improved self-ticketing machines so that people can buy their fares or load fare cards without having to wait in long lines. But touch screens used in transportation hubs face unique challenges that any OEM or reseller should consider before targeting the transportation market.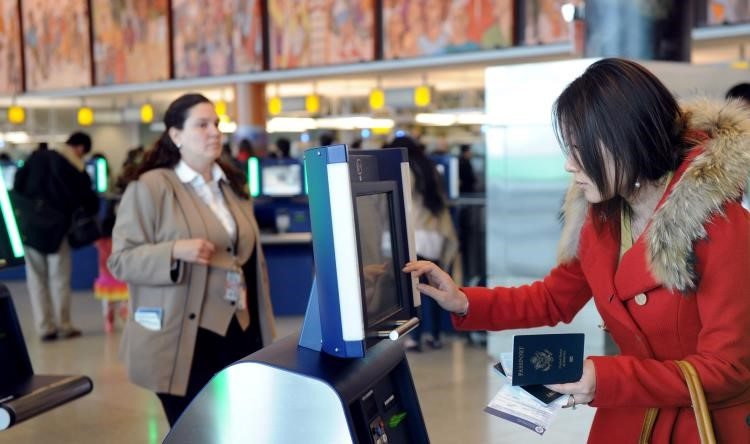 #1 Durability
The biggest issue facing self-serve kiosks in public applications is durability. While an indoor, highly secure and monitored environment like an airport may seem like it provides benign conditions for a touch screen, the regular, public use can wear down lesser touch screens. You can improve your kiosk's durability by using resistive touch screens from A D Metro, designed for public and regular use. Our standard resistive touch screens are economical options that are easily integrated into a number of different applications. Meanwhile, our ULTRA touch screens are some of the most durable on the market and are suitable for outdoor use. Rain, snow, cold weather, and even vandalism won't stop our ULTRA touch screens.
#2 Accessibility
Accessibility is an important issue in the transportation industry and accessible self-serve kiosks can help airports, train stations, and public transportation systems serve all users. An accessible self-serve kiosk will have colour contrast, provide users with extra time if needed, and feature audio instructions. Kiosks should also be physically low enough to the ground that they can comfortably be used by people in wheelchairs. You can talk to us at A D Metro about any screen features that you need to make an accessible kiosk, including optical enhancements.
#3 Adaptability
As touch screen kiosks become more and more common, in retail stores, restaurants, banks, and in transportation, people are quickly adapting and enjoy reduced lines and saved time offered by the solution. However, in transportation hubs, it's essential that touch screen kiosks are easy to use and intuitive. Interfaces can benefit from a capacitive touchscreen, the same touch screen technology found in smartphones. It relies on the electric charge of human skin to interpret input, rather than pressure. At A D Metro, we've also designed capacitive touchscreens that use a common controller for a wide range of sizes. We can quickly and affordably integrate our capacitive touchscreens into a number of different applications, saving you money.
We believe that as a touch screen manufacturer, it's our job to simplify the design and integration of touch screens into your applications. We can make product development simpler while reducing costs and development time, and still produce high-quality, durable touchscreens. Contact us if you are an OEM, value-added reseller, or a systems integrator providing solutions for the transportation industry, including self-serve ticket kiosks.