If you've looked at high-end luxury cars lately, you know that touch screens are one of the biggest technological changes going on in car interiors over the past few years. Touch screens are everywhere and it shouldn't come as a surprise that automotive is getting in on the action as well.
Touch screens in cars are used mostly for entertainment and climate controls: satellite radio, air conditioning, heating, etc. In its attempt to replicate the feel and function of a smartphone in the driver's seat, automotive companies have been using capacitive touch screen technology in their high-end models.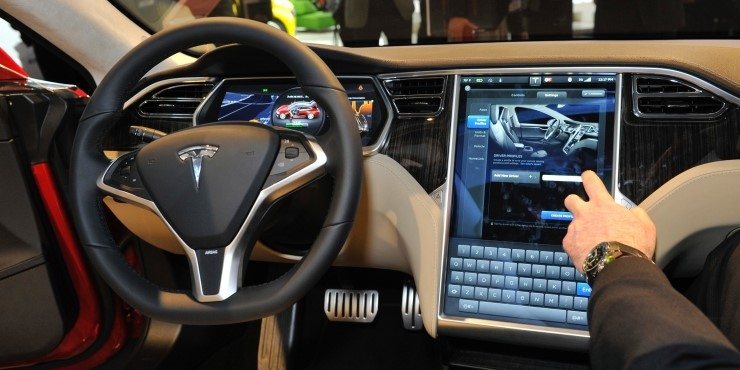 When they were first introduced (in their present iteration), touch screens in automobiles proved controversial. They were impossible to operate without taking your eyes off the road, as drivers had for decades relied on their ability to feel their way through knobs and buttons to change the volume of the radio. In response, some automakers started implementing haptic feedback or other tactile responses to give drivers a feel for the touch screen. Perfecting the touch screen for the automobile is still a work in progress, but as touch screens becoming a ubiquitous machine interface, their presence in the driver's seat seems inevitable. The pace of technology adoption is rapidly speeding up and in a matter of years, touch screens should start appearing in mid-range models as well.
Surprisingly, the idea of a touch screens dashboard is far from novel. The world's first car touch screen was in the 1986 Buick Riviera, which offered the same climate and volume control as touch screens today. The screen could also provide diagnostics on the car, such as information on the brakes and powertrain, as well do things like track your trip – ground breaking features in the 1980s.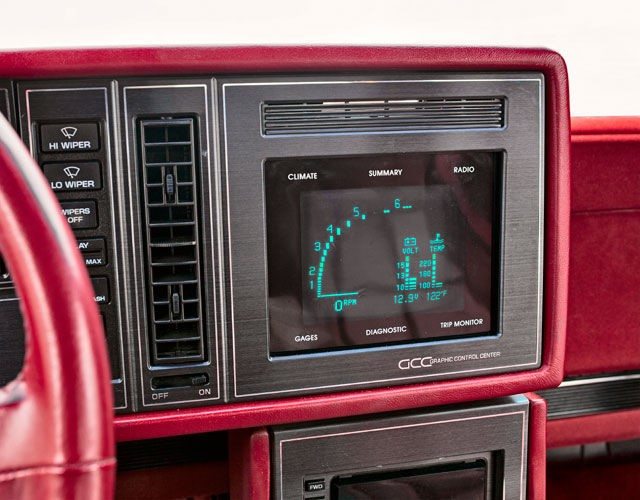 Besides automobiles, for several years now, touch screens have been tested and begun appearing in the cockpit, too. Leading aircraft cockpit manufacturers have set out to replace the buttons and control panels that once defined the cockpit with touch screens. Cockpits have become so complex that analogue controls are chaotic, unwieldy, and also add weight. Touch screens provide a more intuitive feeling that allows pilots to easily manage more complex controls. The arrival of touch screens in the cockpit is a fitting one, given the touch screen's origins in air traffic control.
Touch screens from A D Metro for the aerospace industry meet the demands of the job. They're tested for mission-critical operation and they can be tailored to ruggedized enclosures. ULTRA resistive touch screens, our strongest, most durable technology yet, is as reliable as a touch screen gets. Unlike traditional touch screens, this uses a borosilicate glass surface, a hard glass that's resistant to scratches, chemicals, and water.
You can use ULTRA resistive touch screens in industrial, retail, transportation, medical, marine, military, and aerospace applications – anywhere that applications face extreme conditions. Find out whether the A D Metro ULTRA resistive touch screen is right for your application by sitting down with us and discussing your product.